Use spam filters to protect your in-box? Please add dolly@creatinglegacy.com to
your e-mail address book and safe sender list. To subscribe click here.


ISSN 1943-8133
Volume 2009-09, Issue 1
September 9, 2009

We are pleased to have you on our mailing list. Manage your subscription at the end of the newsletter.
As always, we appreciate our readers for forwarding the Legacy Journal to others - and gratefully welcome our newest subscribers! Visit our blog for more articles, stories and previous ezines in the LJ Archive - and leave your comments! Or email us with your ideas, thoughts and stories.



The steamy hot days and warm sultry nights of summer in the subtropical region continue here in the Florida Keys as we slide into autumn. Fortunately, these translate into what I like to call "Dolly Days" - when I can have my perfect experience on the water. That consists of watching Florida's mountains (great big fluffy cumulus clouds) form, rise and grow. It includes mirror flat, still water that perfectly reflects the sky, so if you take a picture you can turn it either way and not know which is which.


On days like this, the colors of the sky and water also change all day long - like living inside a kaleidoscope. As the sky gets brighter or darker, the water turns from aqua to green to sapphire blue. It is so clear it reflects back a sandy bottom or reveals one covered with life protecting sea grasses. Fish, rays and sea turtles are readily visible from the boat, and for a long distance under water.


In the evening, the water even has glints of pink as the earth turns away from the sun on its daily rotation. "Ah," I always say, "this is what water is supposed to look like." And I hope it, and the life giving aspects of all our natural systems, are increasingly protected for our own sake. In this LJ issue, I take another stab at urging you to make that part of the values that underlie the legacy you are consciously creating. As one example, click here to view a New Zealand woman's journey to do so.

And oh! Lest I forget. Our long-planned program

7 Steps To Creating Your Legacy

is ready to go! There will be 8 weekly sessions running Wednesdays, October 7 - December 2, 2009; and we'll be presenting a few more free preview sessions in September for folks who want more information. If you're ready to make a difference and lead the world in a more positive direction, but are not sure quite how, this is your opportunity to create a blueprint for your own personal legacy project. We are so looking forward to it, and working with you! Please share with your friends and colleagues - to me that is the biggest honor.

Cheers,


Dolly


Back to Top

"[Worldwide] depredations have had a nearly 500-year head start on humanity's immune system. The exponential assault on resources and the production of waste, coupled with the extirpation of cultures and the exploitation of workers, is a disease as surely as hepatitis or cancer. It is sponsored by a political-economic system we are all a part of, and finger pointing inevitably comes back to self…. In essence, the environmental movement can be seen as humanity's response to contagious policies killing the earth, while the social justice movement addresses economic and legislated pathogens that destroy families, bodies, cultures and communities."
-

-- Paul Hawken (from his book, Blessed Unrest)
Back to Top

CHAMPIONING NATURE AND ULTIMATELY OURSELVES


I have enjoyed all forms of nature wherever I have lived. Nature is truly the 'church' where my spirituality is most strongly impacted. It is a special privilege to live in a place this pristinely beautiful and relatively unspoiled. I say relatively because people, like my husband who has been here 30+ years, have personally experienced the deterioration in water quality, coral cover and fish size.

Between temperature rise and increased ocean acidification (as it attempts to absorb carbon from the atmosphere - remember from chemistry H2O + CO2 = carbonic acid?), we have already seen an estimated 80% loss of live coral cover since 1977 throughout the Caribbean. Corals are the amazingly colorful sea animals that are our "canaries in the mine."

And this matters why?

It matters because coral reefs make up one of the most diverse and valuable ecosystems on earth. Many people understand the problems associated with loss of rainforests, but not of these out of sight, out of mind 'undersea rainforests.' Corals are like the giant redwood trees of the ocean - they take many decades to grow to significant size. The coral reef in America's backyard off the coast of FL is the third longest in the world. The reefs support at least a million described species of animals and plants,

not to mention the very food chain we depend on.

It is estimated another 8 million coral reef species are as yet undiscovered, if we get the opportunity. It is also estimated that coral reefs add $375 billion to the economy each year - "a staggering figure for an ecosystem which covers less than one percent of the earth's surface." If we lose this resource we'll pay dearly according to Tufts University.

This affects us all, and I'm emphasizing this issue right now because there is climate change, clean energy and green jobs legislation currently before the U.S. Senate, and it needs help from all concerned to strengthen it.

Beyond that, there are things each person who chooses to can do every day to help, by building their own legacy around exercising the values to protect, preserve and restore the balance of nature wherever possible. Start with simply acting to 'pre-cycle, re-use, recycle and rot' everything possible. "Rot" refers to composting all your organics - make some great fertilizer for your plants and reduce your solid waste removal costs - and stop using your garbage disposal to put all that into the water supply. Volunteer for an environmental organization or create your own project, program or enterprise with a truly green focus.

Paul Hawken, a leader I admire in this arena, is an environmentalist and entrepreneur who focuses on the impact of commerce on the environment. He has dedicated himself to changing the relationship between business and nature to create a more fair and sustainable world. Earlier this year, he captured his views in an amazing commencement speech at the University of Portland, sharing incredibly inspiring words to encourage the effort.

Estimates indicate that 100 months from 1 August 2008 (which is now only 87 months), atmospheric concentrations of greenhouse gases "will begin to exceed a point whereby it is no longer

likely

we will be able to avert potentially irreversible climate change." (See a simple 2 page report on this at onehundredmonths.org). That is a point publicly made earlier this year by Great Britain's Prince Charles.

With the recent death of Senator Edward Kennedy, America lost a leader who vigorously championed many critical pieces of legislation on environmental and clean energy issues. Will you join me in being a leader who carries these efforts forward and teaches your children to? Along with the canaries, I hope you'll make that part of your legacy. And I'd be more than happy to help.


Back to Top

Who Will Lead Going Forward – Maybe You?

We lost a great leader this past week. Senator Ted Kennedy served as the U.S. Senator from Massachusetts for 47 years. The quadrumvirate of the brothers Kennedy dedicated to community, country, and keeping a focus on the average citizen, came to a close.

Ted Kennedy kept alive what his older brothers started and was cut short. Oldest brother Joe Kennedy, Jr., was killed in WWII when the younger triumvirate most of us know from media coverage were still coming of age. Ted then had to experience, if any of us can even imagine, the assassination of his two older brothers about the same time as we lost the great Reverend Martin Luther King.

In the end, each younger brother eulogized the older one, Senator Bobby Kennedy speaking at the funeral of President John Kennedy, and Senator Ted Kennedy at the memorial of Bobby. There was an obvious answer to the question of who would eulogize Ted Kennedy - the man who without the efforts, indeed the legacies, left by all these kindred leaders would never have become our current President. Without their heartfelt and passionate work on things like the Civil Rights and Voting Rights Acts in this country, we could never have elected Barack Obama. It was only right that he back up Ted; the others had Obama's back.

Legacies are about values, family, and service of others. Nowhere is this more clearly exemplified than in examining the life of Ted Kennedy. He was one man, who like all of us had faults and made mistakes, came from what some would call a big dysfunctional family and who as a young man had to endure losses most of us cannot even imagine. Who of us cannot relate to some part of that, and having to rise above? In doing so, Ted Kennedy defined the elements of his legacy - the one he lived every day for at least 47+ years and has many, many projects to show for. Now the media will be chewing over his legacy like Monday morning quarterbacks.

It seems odd that the concept of legacy comes up for most people primarily when someone is on their death bed or has finally slipped out of their body and back into the energetic universe. I guess that's in keeping with the idea that legacies are only the province of those "in power" or who make or inherit a lot of money and then donate it to build a memorial or set up a foundation that distributes thousands or millions of dollars each year to other projects. Or that legacies themselves often focus only on the assets and property folks leave behind. These are but one view, and one small piece of the larger concept of legacy.

In essence, legacy is first something you live. At the end of life, others discuss and dissect "the" legacy left behind like a collection of memorabilia in the attic. But the people who have such significant accomplishments - the kind of records that Ted Kennedy, indeed the Kennedy family have - built them through consistent focus on what they value and the very personal leadership level activities they chose to engage in one day at a time. It's not a one fell swoop summation - it's what Bonnie Raitt (on getting her first Grammy award) called a 25-year overnight success story.

I was struck by a quote from Ted Kennedy I read this week. This quote is his response to being labeled a "liberal." I've never been big on labels - people are a lot more than the labels we apply to them. But like his politics or not, what he had to say was a clear indication of the values underlying his great legacies, which he built day by day as he lived them:

"If by a liberal, they mean someone who looks ahead and not behind; someone who welcomes new ideas without rigid reactions; someone who cares about the welfare of the people, their health, their housing, their schools, their jobs, their civil rights, their civil liberties; someone who believes we can break through the stalemate and suspicion that grips us; if that is what they mean by a liberal, I am proud to be a liberal."

-- Senator Edward M. Kennedy, 1932-2009

Upon examination then from his own declarations, the foundation for many projects, programs and other accomplishments that will live on from this leader's legacies, are these values: looking forward and having vision, innovation, flexibility, caring, health, housing, education, work and productivity, civil rights and liberties, developing trust and working together.

And they are more than declarations, which live only in words. They are commitments which live in the actions he engaged in to create and build his legacy over time. As a leader, he did so by listening - to his constituents, his legacy beneficiaries the American people, and to the people he needed to work with to get things done including other leaders in Congress and around the world, private industry, charitable institutions and his own staff. As one of them, Leanne Tobias reflects, he even influenced the staff of other members of Congress.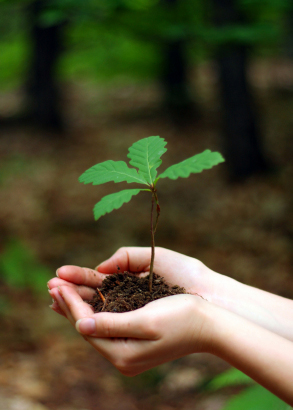 Yes, he had his own ideas, vision and agenda. However, they were formed in consideration for the needs and views of many others. They were accomplished through the work of many others, as well - he built a loyal team of many qualified staff members whose work he also passionately supported. Many of them have likewise gone on to accomplish great things, leveraging the impact his legacy has. He was able to conceive, define, plan, build, bring in others, and hand things off to make many projects and programs ongoing and sustainable operations that will continue to benefit many. And you can do it, too - like you, he's just one man who pulled his pant legs on one at a time and had to deal with life issues, indeed blows, and overcome them.

Ted Kennedy nurtured each of his projects for as long as he needed to for the planted seeds to sprout, become strong little saplings and stand on their own. He fought for health care reforms in this country since 1980, but was unable to witness major reforms currently being debated. But consistent activities done persistently created many great results. These are things you can do, too, with what you value, with your family and in service of your own communities to move things forward with vision and commitment, and consciously create your own legacies.

What do you value that you can act on to be a positive leader who powers sustainable change in a productive direction? When will you start? The sooner you do, the more you'll not only live from a greater level of fulfillment and joy for each day, but eventually have a lot to show for it, and for the people who matter to you (and maybe even the Monday morning quarterbacks).

----------------------------------------

Email me about someone you know who is living or building a legacy. We'd love to feature their story. Maybe it's you?!



Back to Top

UPCOMING TELEPROGRAM!

7 Steps to Creating Your Legacy" begins October 7, 2009!
Is making a difference in you community or the world something you think about?


Wonder about how to do it inside your current business, in addition to your "day job," as part of a career transition to something else, or related to your family's estate planning?


Want to quiet those nagging thoughts that make you wonder if what you're currently doing "is all there is" or if you're meant to make a bigger contribution or impact?


This eight week program will cover all facets of legacy development: Define ~ Dream ~ Discover ~ Design ~ Plan ~ Build ~ Celebrate! and take you through a process of examining your life and work in the world to build a project, program or maybe even a whole new enterprise devoted to what you care about, what has meaning for you and what allows you to access your greatest level of joy and fulfillment. For you, that may involve the way you engage in income-generating activities, it may involve decisions about how to practically approach philanthropic ones, or some combination of it all - unique to your situation!


It's the time and place to explore why you're here and what you really want to accomplish.
The 7 Steps program is outlined more fully here. We are also holding a couple more preview calls in September. For those of you who have attended a past one, will attend an upcoming preview this month (or want to participate again), our registration process is open and participation will entitle you to an early bird discount price on the 7 Steps program! (see below)


UPCOMING SEPTEMBER PREVIEW CALLS

We have scheduled two more free preview calls prior to our upcoming "7 Steps to Creating Your Legacy" program. While the focus of the material is women, as previous participants can attest, the material is applicable to both genders … and all age ranges. The preview covers:

Why Women Professionals and Business Owners Must Create A Legacy Why must they? Essentially, because they can. And for at least three reasons:

It's time that successful women take a bigger lead in making positive change


If you've had the freedom and education that allows you to serve as a professional or own a business, you are in a privileged minority of people with access to the necessary resources, and


It may well be the most fulfilling thing you've ever done.


Mark your calendar and register! Our final two upcoming previews are:


Thursday, September 17, 2009 and
Tuesday, September 22, 2009

Each will be held at 10a PT / 11a MT / noon CT / 1p ET - delivered by teleconference so you can participate from the comfort of wherever you happen to be! Click here for more information and to register to participate.

Look forward to hearing you on the call!


WANT MORE INFO WITHOUT HAVING TO SCHEDULE OR PARTICIPATE?
LEGACY E-COURSE DELIVERED DIRECTLY TO YOU!

During the last few months, I have covered the 14 Principal Elements of Great Legaciesin The Legacy Journal (the bi-monthly ezine). Whether you just joined or missed a few, you can now receive the 14 Elements delivered directly to your email inbox.

The 14 Principal Elements of Great Legacies can be grasped and mastered by anyone, and developed in your own unique way. What are the sparks that inspire you - that stir inside you when you take the time to entertain them? What are your good ideas, the ones you consider sharing with others - but might be a bit shy to admit?

Sign up to receive the 14 Principal Elements of Great Legacies here. It will jump start your thinking and give you great ideas on how to start creating your own legacy.


LEGACY JOURNAL BACK ISSUES
Read previous issues of the Legacy Journal in the Archive.


Back to Top

Some fabulous products and services of others that you may find helpful:



KEEP IT SIMPLE!


Have you discovered Simple-ology

yet?

Developed by genius Mark Joyner (4 time #1 bestselling author, highly decorated former U.S. Army intelligence agent, and Internet business pioneer), it is a, well yes, simple and easy to use 15 minute a day practice. It's called

Simple-ology 101 "The Simple Science of Getting What You Want."

Used by CEO's, Olympians, Work-At-Home-Moms, Artists, Entrepreneurs and close to 398,000 others including yours truly, you can access it through the link above at no charge to you. We are honored to feature and recommend all their great products.


WRITE AND CHANGE THE WORLD - access the recording of this program
Might your legacy be in the form of a book?

If you (1) don't know where to begin, (2) are stuck in the middle, (3) can't quite get it finished, (4) don't know what to do next … or (5) missed the live teleclass conducted last week by my masterful colleagues Lynne Klippel and Christine Kloser called: Get Your Book Done, access a recording here.


Back to Top


Dolly M. Garlo, RN, JD, PCC is the founder and president of Thrive!!® Inc. and Creating Legacy™. It is a company devoted to empowering business owners and entrepreneurially minded professionals make their positive impact in the world - with joy and meaning.

For 30 + years Dolly has supported clients in many different arenas - healthcare, law and business. While she's currently best known for her expertise in business development and professional career transition, her clients, members of Generation G (for generosity!) share that her biggest impact comes from her philosophy.

That philosophy is to design your work and create an exceptional life by making sure that all your actions reflect your personal integrity and values, greatest level of wellness, highest and best contribution, and individual sense of abundance - for which you can feel exceedingly grateful. These, Dolly says, are the keys to true, lasting satisfaction and happiness from which you can also "make a positive difference that lasts for generations."

You can learn more about Dolly and her programs, presentations and products at CreatingLegacy.com and AllThrive.com.


Back to Top


You may absolutely share this newsletter with people you think may enjoy it. When doing so, please forward it in its entirety, including our contact and copyright information.
Thanks and enjoy!
The Legacy Journal newsletter is written by Dolly M. Garlo: http://www.CreatingLegacy.com. If you have any questions or comments, please send them to: Dolly@CreatingLegacy.com.