Cultivating Your Creative Consciousness for Joyful Contribution
You are receiving our newsletter because you signed up for a product or communication from Creating Legacy. Manage your subscription via the link at the bottom of the page.
If someone forwarded this to you, get your own subscription by clicking here. Thanks!
Having trouble viewing this? Click here to view the web page version.

ISSN 1943-8133
Volume 2011-4, Issue 1
April 12, 2011

We are pleased to have you on our mailing list. Manage your subscription at the end of the newsletter.
Welcome to the latest issue of the Legacy Journal!
We're on a mission to inspire the development of great legacies in the world, one person at a time. Your interest, help and feedback are appreciated! There's more on our blog and in the LJ Archive — we'd love to have you visit and add your comments.

Greetings!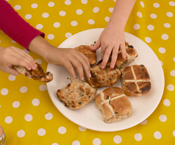 Pursuing activities that demonstrate social responsibility is becoming more and more prevalent in business - and it's about time. There's nothing wrong with making money - it's a great tool. But making money for the sake of making money and not pursuing what you can do with it, is, well finally being seen as simply a waste. There is so much waste in the world, in fact, that our storm drains, rivers, shorelines and even large patches of the ocean are filled with it.

They say the gap between the haves and the have-nots in the world is bigger than it's ever been. This problem isn't so much about redistribution of wealth as it is about changing the systems underlying business and money-making so that they truly add value and support the infrastructures important to human life - like eliminating hunger, promoting education, support for art and beauty, protecting safe drinking water and food supplies, managing systems of justice, developing energy sources that allow people to become self-sufficient, providing disaster relief and numerous other important considerations.

You may be doing your best to add real value to clients and the world with your products and services, operate ethically and provide supportive working conditions for your staff. You may recycle, conserve energy use, support local farms, take care of your family and participate in or support community events. What can you do to expand beyond those arenas and help support our "One Human Family"?

We hope this issue will give you some ideas how to answer that question yourself, and the example of how one woman is doing it will inspire you to action!

Happy upcoming Earth Day which coincides this year with the commemoration of Good Friday. How can you take the spirit of both to truly demonstrate love in the world in a greater way? Here's a hint, it's also National Garden Month, so maybe you can plant something, help beautify a local park, or cook something healthy with locally produced ingredients and share some with somebody less fortunate... instead of buying lots of egg and bunny shaped sugar. Doing good just feels good, so you benefit, too.

'So great that giving and receiving work reciprocally like they do ...


Cheers!
Dolly

Join us on Facebook! And on Twitter: @dollygarlo and @elizabethcrouch



"Every individual has a place to fill in the world and is important in some respect
whether he chooses to be so or not."
~ Nathaniel Hawthorne

"We are all dependent on one another, every soul of us on earth."
~ George Bernard Shaw

A machine has value only as it produces more than it consumes -
so check your value to the community."
~ Martin H. Fischer

TAKING SOCIAL RESPONSIBILITY
For many, legacy is either a subject (1) they think about in the same breath as they do death (then banish the thought); (2) they don't think applies to them; or (3) they've just never thought much about directly. Which might apply to you? If it's number three, read on to stimulate some thinking about your own greatness and how you might contribute it to the betterment of the world.

Traditionally, legacy comes up in two contexts – large financial wealth and the related estate planning so it is distributed properly to one's heirs. That's why many people don't think about it directly during mid-career or the prime of life. You may have done some initial estate planning, creating a will and guardianship provisions for children. You may even have some form of living trust to make transfer of assets easier outside of the probate process. Or you may be dealing with estate issues with parents.

Beyond that minimal amount of family estate planning many don't think about it much further. They don't want to think about anyone's possible demise, or they don't think they have the high levels of financial wealth they believe is prerequisite for making a legacy level contribution. But it is amazing what you have to contribute if you only develop that mindset.

By mid-career and especially later, many, many smart and successful people in developed countries have both the wherewithal and the opportunity to begin designing and implementing their own legacy – that is, focusing on what they value and deciding how they will give back and make a positive contribution to sustain it from their own good fortune (money and otherwise). People in developing countries, without such significant resources, are doing it because they see things from a big picture, long term, many generations from now, when many in the rest of the world are focused more on immediate gratification and consumerism.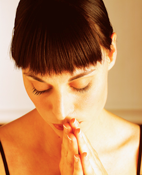 All that is missing to get started is raising consciousness. Because yes, you, too, can make a big impact.

Meta-cognition is the term used to describe "thinking about thinking." You can begin to design and develop your own personal contribution to the betterment of the planet by first simply raising your consciousness level about it. Just notice what you are thinking about. Then you can choose what you want to focus on more (and redirect thought away from things you don't want to focus on). You might choose to focus on thinking about what you value and want to see preserved or see more of, or what you're concerned about for which you want to see solutions.

That may reveal where you want to make a legacy level contribution. You will be remembered for your time on this planet. Will you consciously design and live what that is? People who are currently successful in business or the professions can begin living into that design. It doesn't take waiting until you've amassed great financial wealth to give like Buffett and Gates. It can become part of how you do business now – by incorporating what you care about into what you do.

Here are three ways to consider.

You might engage in tithing via a self-designed charitable giving program, create a separate social enterprise to focus on community contribution, or simply more fully incorporate corporate social responsibility principles in your workplace as part of beginning your own legacy development personally, or through your business. That may well create a ripple effect by passing along the idea to others ...

Tithing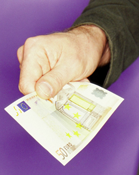 Many people give back in the form of tithing, the direct giving of money typically to religious organizations. Some suggest and even require participants set aside and contribute 10% of gross income to the organization. The history of tithing goes back to the Old Testament and maybe beyond as part of a king's tax, sometimes in exchange for services and sometimes forced. Some people truly believe in the power of tithing, though, in line with the philosophy "you will reap what you sow" and the importance of keeping money circulating.

But tithing can be done on your own terms, too. As a personal effort or as charitable or community support, part of your legacy might include setting aside a sum of money each month from your business or personal income to contribute to one or several causes that move you. Providing that support based on what you value, speak volumes about who you are – which is a major part of your legacy. As Lynne Twist says, "What you appreciate, appreciates." You can use such contributions to help preserve or create more of the things you care about – or to simply give to things that inspire you.

Tithing in the form of donations to charity are tax deductible expenses. These donations can reduce your taxable income and lower your tax bill, if deductions are itemized and proper documentation is kept. In that way, they can also benefit you.

Create Your Own Social Enterprise?

While there is a lot of buzz these days about incorporating social responsibility into business, it's not new. The notion has been around for a hundred years or more, originally representing work that incorporated a concern for employee welfare. One of the earliest pioneer social entrepreneurs was Florence Nightingale, who lived from 1820-1910 and is widely known to have developed modern nursing practices and founded the first school of nursing.

The notion varies slightly in different regions of the world today, but generally refers to a business that maintains a focus on social as well as commercial objectives, on cooperative operations and possibly even social rather than individual ownership. Growth and development of the business, its workforce or the community it serves is emphasized over and above profit making. Rather than measuring performance solely in terms of profit and financial return, success is measured by the impact on society. Social enterprises can be organized as private for profit organizations, nonprofits and citizen groups, or even government entities.

The social enterprise approach is being pursued by business leaders and philanthropists seeking to add value to the world through more transparency in operations and higher levels of accountability. Beyond employee welfare, it now also includes a focus on the three P's (People, Planet and Profits) or the E4 movement – to address the crises of crises of ecology, economy, equity and ethics. See more about the E4 Declaration developed by the November 2008 Schumacher College Think Tank on Holistic Economics here.

Another approach is incorporating some form of corporate social responsibility (CSR) focus in your business or professional practice. CSR essentially means business decision-making linked to ethical values, legal compliance, and respect for people, community, and environment. Like the concept of ethics (to contrast law), it is defined by 'obedience to the unenforceable' – a higher standard. It embodies a conscious focus on fairness and respect for employees, customers, suppliers, lenders and others – to respect human rights, protect the environment and essentially be a good community "citizen." There are myriad ways for you to design your delivery of products and services around this concept.

The Benefits of Embracing Corporate Social Responsibility Standards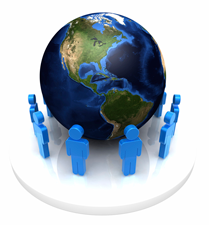 In 1980s, a network of companies in the UK came together to establish Business in the Community (BITC), now a business-led charity with more than 800 members. BITC developed a set of indicators for companies wanting to measure and report CSR, which address four impact areas: workplace, marketplace, environment and community. The indicators include a core group of 27 basic indicators on which all the companies are expected to report and 6 that are considered more difficult to measure. They have also defined a second group of 17 specific indicators that may not be relevant to all companies. Access them here.

More and more companies have incorporated CSR principles into their operations to demonstrate their commitment to their community and society, or to focus on sustainability (offsetting their carbon footprint or energy use or replacing raw materials – like timber – if they use large quantities of timber in their operations, for example). They may document that commitment in their annual report or publish a separate one to demonstrate it.

The International Organization for Standardization is the organization responsible for many thousands of industry standards for business, government and society. The shorthand reference for the organization in any country is "ISO" derived from the Greek isos, meaning "equal". ISO participation is voluntary. In November of 2010, ISO published the voluntary International Standard ISO 26000:2010, Guidance for Social Responsibility.

ISO 26000 aims to help private and public sector organizations to operate in a socially responsible manner. The standard goes into great detail to identify 7 core subjects of social responsibility (human rights, labor practices, the environment, fair operating practices, consumer issues and community involvement and development). The object of this focus is to contribute to sustainable development. Numerous related sub-issues provide an in-depth outline of areas on which to focus that could be used to create a framework for your existing business or professional practice. Where can you incorporate any or all of them in your work?

People around the world are becoming increasingly aware of both the need for and benefits of socially responsible behavior. It reflects recognition of our planetary need to promote healthy ecosystems, social equity and sound organizational governance. In addition to benefiting the planet (and thereby ourselves and future generations) by choosing to operate from this perspective, doing so also benefits the organization or business. It may enhance your

competitive advantage in the marketplace and reputation,
ability to attract and retain workers, members, and clients or customers,
workers' morale, commitment to the organization and productivity,
support of investors, owners, donors and others in the financial community, and
relationships with various stakeholders, the media, and the community in which it operates

To start, consider what you care about most and then do something about it. If what you want to do is a big project, and you want help getting it designed and implemented, please let us help you get it done faster and easier than you may think is possible! (DMG)

Healthy People - Healthy Planet, Naturally!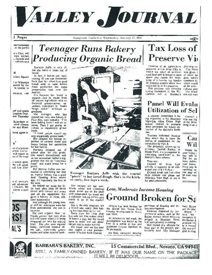 In 1971 Barbara Jaffe was a wide-eyed 17-year-old, enchanted with a free and easy life style including everything from its music to natural foods. As reported by Northbay Biz, a monthly business magazine serving Sonoma, Marin, and Napa, California, she "was a 1960s flower child who wanted to drop out of the establishment. In an effort to keep her from running off to a commune or becoming a roving Grateful Dead groupie, her father encouraged her to open a small natural foods bakery." According to this account, Jaffe used the money intended to pay for her college education on bakery equipment and rent on a small storefront.
Others say that Jaffe launched the business Barbara's Bakery "mostly because she declined going to college but loved to bake." But her family did set her up in the one person business, where she experimented and created bread recipes that were manufactured and packaged by other companies. Barbara's Bakery started out with a storefront and a dozen products, and built its reputation on natural breads. The original business moved to several locations from Palo Alto to Santa Clara, South San Francisco, Novato, Marin, and finally in 1988 established its headquarters and main plant in Petaluma where it is today.
From 1971 to 1986, the business grew to a multi-million dollar company. By the time Barbara's Bakery made its way to Petaluma big changes had taken place –
the company produced cereals, crackers and snack bars and a few loaves of bread.
the Jaffe family sold Barbara's Bakery in 1986 when sales were in the $5 million range.
Barbara's Bakery was bought by the United Kingdom baking giant Weetabix, a company started by a family with similar values. Barbara Jaffe stayed on as an adviser and consultant until 1992, when she left to start up another food company that would develop low-fat, low-cholesterol, all-natural ice cream toppings, instant chocolate milk powder, and puddings. Barbara certainly held fast to her values. She stayed committed to producing high quality foods that taste great, growing a successful company, and giving forward to build a strong community.
The company's slate of products settled around 100 items, divided between four categories: cereal, snack bars, cookies and crackers, and salty snacks, which relied on sea salt instead of processed salt. For sweeteners the company relied on fruit juice concentrate, and as many organic ingredients as possible were also used, including organic flour milled from wheat grown without pesticides, replacing standard whole wheat flour. The new corporate parent also used its marketing strength to grow sales by taking Barbara's Bakery beyond the independent health stores where the brand had made its name and into the national health food grocery chains.
With the infusion of significant funds from Weetabix, Barbara's was able to expand in a host of areas, including nutritional and market research, recipe and ingredient formulation, manufacturing technology, and improved packaging. They took a long-term approach to Barbara's Bakery, providing support, and reinvesting profits into growing the business rather than declaring a dividend. Due to commitment, well defined markets and gradually adding healthy products, annual sales for the company have steadily increased from $25 in 1992 to $65 million in 2001. As a result, Barbara's Bakery was listed as the fifth largest agriculture and food products company and the 80th largest company overall in Sonoma County. It became more mainstream after that as more consumers became to strive toward healthier eating.
When the company expanded based on an expectation of growing sales, investing $3.5 million in a new distribution center in Petaluma, another $500,000 was spent to upgrade the parking lots, reduce the company's carbon footprint and enhance the greening of their corporate offices.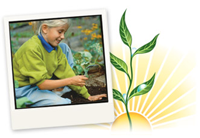 Today the company continues with Barbara's commitment to create the best-tasting organic and natural products free and clear of artificial preservatives, artificial ingredients, hydrogenated oils, or refined white sugar. The company philosophy is to invest in "healthy" actions across the board with:
the creation of wholesome products
their commitment to environmental and sustainable programs
the types of recyclable packaging they use
strict ingredient standards
giving forward for healthy community through Barbara's for a Brighter Future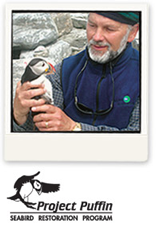 Barbara's values and great ideas led to business success, financial leverage and the capacity to expand corporate social responsibility, deepen community development and support collaboration programs to promote healthy people for many generations to come. The Brighter Future partnership programs include
The Teaching Garden - greener communities through organic gardening and teaching children the wonders of nature
The Lunch Box Project directed by Chef Ann Cooper – a program for healthy school food
Barbara's Millennium Program – a significant community partnership program that pays non-profit organizations for every hour that Barbara's employees volunteer
The Puffin Project – a partnership with the Audubon Society to restore, protect and preserve Puffin colonies and their natural nesting environment


Sustainability programs that include eco-friendly packaging, protecting wetlands and the surrounding company site environment, and promoting the local Recycle Bank.
Barbara's original dream was to bake and contribute in her way to the growing natural foods movement in northern California. Holding onto that vision of good health, and continually incorporating additional elements of corporate social responsibility, it expanded in remarkable ways that contribute to local and global communities in countless ways. Thank you Barbara for demonstrating a commitment to people, planet and profits in such a beautiful way!

Your dream, your vision can come true and take hold in ways you might not even imagine at first. You don't need a financial fortune to dream big or start designing the impact project that's yours to create. Sometimes all you need to do is reclaim your heart's desire, write it down or tell someone about it. If it seems way too big to handle alone, great - ask for the support you need to get into action! We're here to help you live into your magnificent legacy, which may well develop first expanding your existing business to incorporate social enterprise principles.

Where would you like to start? (EBC)

-----------------------------------------------------

Send us an e-mail about someone you know who is living or building a legacy. We'd love to feature their story. Maybe it's you?







Business Planning for Enduring Social Impact: A Social-Entrepreneurial Approach to Solving Social Problems
~ Andrew Wolk and Kelley Kreitz


Contemplating building a social enterprise? Here's a practical guide for nonprofits that want to incorporate business ventures and for businesses that choose to focus on benefitting society. The authors define social entrepreneurship as "the practice of responding to market failures with transformative, financially sustainable innovations aimed at solving social problems." They provide practical resources for getting it done, this book has been called the "gold standard" by Edward B. Roberts, Professor at MIT Sloan School of Management.




Building Social Business: The New Kind of Capitalism that Serves Humanity's Most Pressing Needs


~ Muhammad Yunus



Hot off the presses - set for release in May! Yunis says 'Social business is about joy.' We agree! The author and Nobel Peace Prize winner should know - he's the practical visionary who pioneered microcredit and established Grameen Bank. The book masterfully shows how social business can be put into practice to both generate economic growth and fulfill important human needs - and hopefully take us all beyond what the free-market economy alone has failed to deliver.



WHAT WOULD HELP YOU MOST?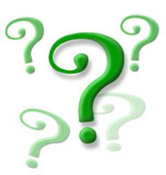 We love hearing from you. So we'd love to know what you're thinking.
What's next for you?
Where would you like to go with your life or work?
What is the contribution you'd

truly

like to make from deep in your heart and based on your greatest interests or the people, places or things you love the most?
What might such a project look like - or where would you start?
What does reading the Legacy Journal bring up for you, and what would you like to do about that?
Just wondering.
We're working to get our Creating Legacy work out to more people, and innovate our offerings. So, we'd love to hear from you so we know where to go next! Please let us know.
Email us - click here for Dolly or click here for Elizabeth.



Dolly M. Garlo, RN, JD, PCC, Editor of the Legacy Journal is the Founder & Creative Partner of Creating Legacy™ — a program devoted to empowering business owners and entrepreneurially minded professionals make their positive impact in the world — with joy and meaning. For 30 + years she has supported clients in many different arenas — healthcare, law and business. Her current focus is helping clients with business and strategic marketing design, social enterprise development, professional career transition, and leadership for enlightened business owners and social entrepreneurs.

Eliza Crouch, RPT, PA-C, CPCC, is Creating Legacy's Development Partner, a life coach and community developer with a background in physical therapy, primary care, surgery and rehabilitation medicine. After 25 years of experience developing client-focused, team medicine models to deliver healthcare services, she began using coaching skills and models to enhance and improve client-family-healthcare provider interaction. She now works with teens, young adults, physicians, emerging and established leaders in diverse professions and organizations, with a strong interest in enhancing intergenerational collaboration.

Is it time for you to design your work and create an exceptional life so both reflect your personal integrity and values, greatest level of wellness, highest and best contribution, and individual sense of abundance — for which you can feel exceedingly fulfilled and grateful? We believe these are the keys to true, lasting satisfaction and happiness from which you can also "make a positive difference that lasts for generations."

And we look forward to getting to know you.




You may absolutely share this newsletter with people you think may enjoy it. When doing so, please forward it in its entirety, including our contact and copyright information.
We'd appreciate it!
The Legacy Journal newsletter is published by Dolly M. Garlo. Please send inquiries and comments to: Dolly@CreatingLegacy.com ~ www.CreatingLegacyNetwork.com
© 2011 by Thrive!! Inc., all rights reserved.